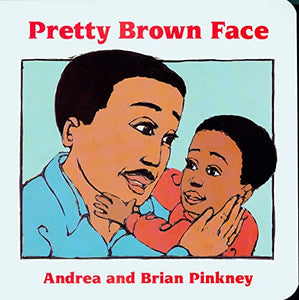 Author: Pinkney, Andrea Davis
Brand: Harcourt Brace and Company
Color: Hardcover,
Edition: First Edition
Binding: Board book
Number Of Pages: 16
Release Date: 01-02-1997
model number: FBA-|274377
Part Number: 9780152006433
Details: Help boil the greens, flip the fish, and slice the pie for a mouth-watering family meal in I Smell Honey, then join the fun as a baby boy discovers the unique features that make his face so special in Pretty Brown Face. In Shake Shake Shake and Watch Me Dance, explore the joys of rhythm and movement. These spirited board books celebrate the loving closeness of an African American family.
EAN: 9780152006433
Package Dimensions: 6.5 x 6.5 x 0.5 inches
Languages: English