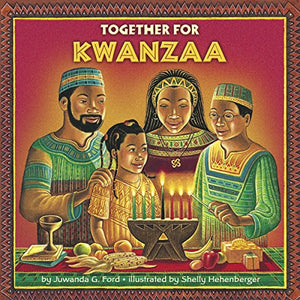 Author: Ford, Juwanda G.
Brand: Random House Books for Young Readers
Color: Multicolor
Edition: Illustrated
Binding: Paperback
Format: Picture Book
Number Of Pages: 24
Release Date: 08-08-2000
Part Number: illustrations
Details: Kwanzaa is Kayla's favorite time of year. But this year, it looks as if a heavy snowstorm will keep her big brother, Khari, from getting home in time for the festivities! Will Khari miss the celebration completely? Or will Kayla and her brother somehow find a way to be together for Kwanzaa? A perfect introduction to Kwanzaa, this book will teach children all about the traditions and practices that make it a special winter holiday.
EAN: 9780375803291
Package Dimensions: 8.1 x 8.0 x 0.1 inches
Languages: English